Your Ultimate Guide to Places to Visit in the Maldives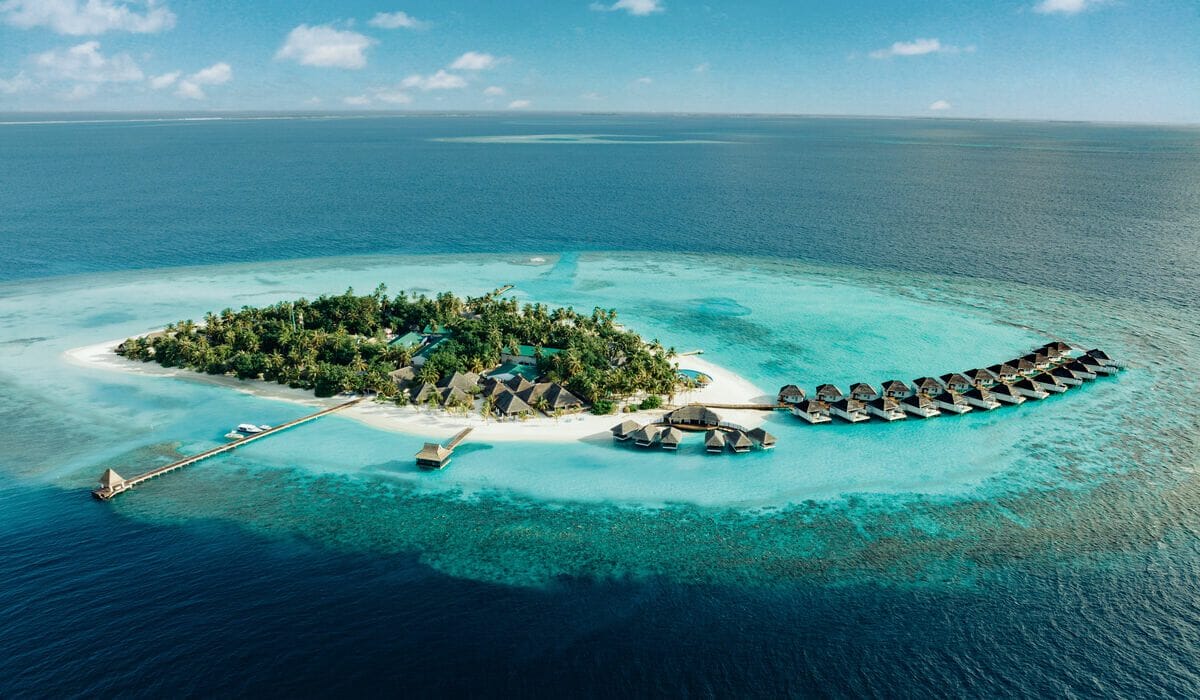 The Maldives, with its necklace of 26 natural atolls, is a canvas painted in shades of turquoise, teal, and sapphire. Each atoll, a cluster of coral islands, cradles its own unique world of marine wonders and sun-kissed beaches.
But if you're wondering where exactly to pin on your map, let us illuminate a location that seems as if it was taken from a dream and placed on Earth — South Ari Atoll. It is here, in this serene and spellbinding environment, that Nova Maldives finds its home.
An Aquatic Paradise
For marine enthusiasts, the name South Ari Atoll evokes images of the majestic whale sharks and graceful manta rays. Recognised as the best location in the Maldives for diving and snorkelling, its waters invite both the novice and the expert to share moments of wonder.
Dive beneath the surface, and you might find yourself swimming alongside these gentle giants any day of the year. This is where Nova has chosen to nestle, offering guests unparalleled access to this underwater theatre.
A Coastal Symphony
Nova is not just a destination; it's an experience. With one of the best beaches in the Maldives, the island is a hymn of white sands, azure waters, and vibrant marine life. The Nova house reef, just a few strokes away from the shore, is a thriving sanctuary that nurtures your soul with every sight. From playful baby sharks to elegant eagle rays and bustling schools of fish, every glance reveals a new story.
Diverse Experiences
While the marine life will beckon you time and again, there's a universe of experiences waiting for you on land at Nova. Fancy a movie night? How about under a canopy of stars with the whispers of waves as your soundtrack? Or perhaps a romantic dinner? Our destination dining experiences transport you to secluded spots on the island, where gourmet meals are enjoyed in the embrace of nature.
And for those who seek relaxation, the Eskape Spa echoes the island's serenity. With treatments rooted in Maldivian traditions and holistic wellness, it's an oasis of calm, catering to the body and the soul.
Whether you are celebrating love, seeking adventure, or in pursuit of a spiritual retreat, Nova is your soulful haven in the Maldives.
Book your good soul days now. Reach out to us at [email protected] or talk to us at +960 66 88 777.