Which Maldives Island is Best for Snorkelling?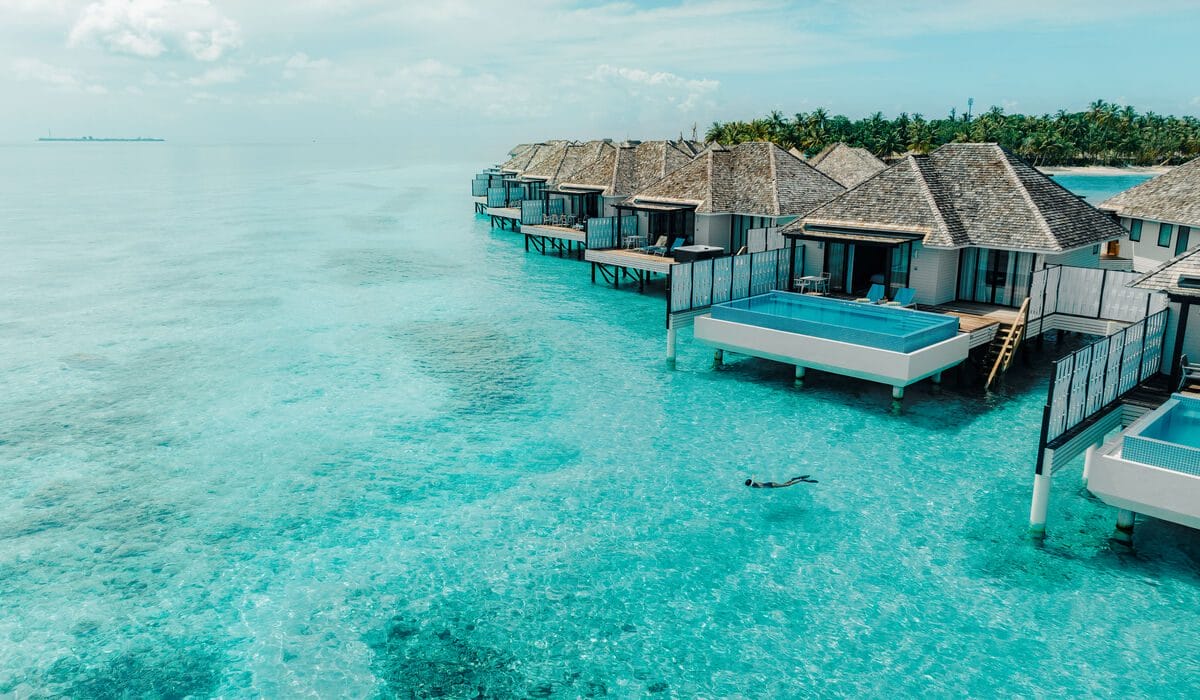 Ocean lovers are often drawn to the Maldives, captivated by its ethereal underwater allure. But which island truly stands out for snorkelling? Nova Maldives, nestled in the idyllic South Ari Atoll, presents a soulful gateway to an aquatic realm, where vibrant corals and marine life dance in harmonious rhythm.
South Ari Atoll: A Snorkeller's Paradise
South Ari Atoll has aptly earned its reputation as a snorkeller's haven. The tranquil waters of this atoll are bursting with marine life, promising snorkellers an unparalleled experience. Dive into the crystal-clear waters surrounding Nova and let the mesmeric beauty of the coral gardens and their inhabitants spellbind you.
Swimming with Gentle Giants
One of the unmatched highlights of snorkelling in South Ari Atoll is the chance to swim alongside the ocean's gentle giants – whale sharks. Renowned for its consistent sightings throughout the year, snorkelers have a rare opportunity to get up close with these majestic creatures. 
A World-Class House Reef
Just a splash away from your villa, Nova's house reef beckons with its myriad colours and intriguing marine life. Navigate your way through vibrant coral formations, schools of shimmering fish, and the occasional curious moray eel. Every snorkel session reveals a new spectacle, ensuring that no two dives are the same.
Guided Tours: Snorkelling with the Experts
Unsure where to start or hungry for marine knowledge? Nova's seasoned guides, affectionately known as 'soulmates', are passionate about sharing the wonders of the marine world. Let them lead you through the most vibrant nooks and crannies of the reef, illuminating the intricate relationships that play out beneath the waves.
Beyond the Day: Night Snorkeling Exploration
Experience the ocean in an entirely new light – or rather, the soft glow of a torch. Nova's night snorkelling tours unveil a different side of the reef. Witness nocturnal creatures like the mesmerising lionfish and the elusive octopus come to life, adding a touch of mystery to your aquatic adventure.
Book your good soul days and get ready to dive deep into the Maldives' underwater magic with Nova. For reservations, drop an email at [email protected] or talk to us at +960 66 88 777.