A Glimpse at the Culture and Local Islands of the Maldives
A stay at Nova Maldives is not just about soaking in the idyllic surroundings and laid-back vibes. It's also an invitation to dive deep into the heart and soul of the Maldives itself.
Among the myriad of experiences that beckon, our curated excursions to the local islands in the Maldives promise an authentic dive into Maldivian culture. Explore the flavours of local cuisine, or listen to ancient tales of wonder and mystique. Your soul awaits a captivating cultural journey here at Nova.
Explore Maldivian Traditions
Every week, a unique event unfolds beneath the ancient banyan tree at Nova. Holhuashi, named after the traditional Maldivian sitting area, is a celebration of local traditions, rituals, and lifestyles. This gathering offers a unique chance to interact with local artisans, experience traditional music, and immerse oneself in age-old Maldivian rituals. The heartwarming stories will leave you with memories and tales to cherish.
Excursions to Enchanting Islands
Just a short boat ride away from Nova lies the charming local islands of Dhangethi and Dhigurah. These islands are the untouched gems of the Maldives, where life flows in its organic, unhurried rhythm. As you meander through the sandy lanes of these islands, you'll witness a side of Maldives often reserved for the locals. Listen to the laughter of children playing by the beach, witness the intricate art of local craftsmen, and breathe in the simple joys of Maldivian life.
Savour the Essence of Local Cuisine
The culinary landscape of the Maldives is as diverse and rich as its islands. And at Soul Kitchen, our all-day dining restaurant, we bring this authenticity to your table. Our Maldivian-themed nights offer a spread that's as mesmerising as the sunset views. As you savour each bite, you're not just tasting food but centuries of culinary traditions passed down through generations.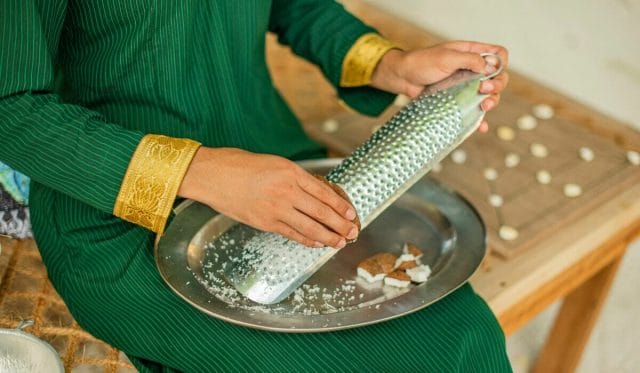 At Nova, we believe that to truly know a place, you must immerse yourself in its culture, traditions, and flavours. Discover the Maldives not just as a guest, but as a participant in its rich tapestry of life.
Embark on your cultural journey and book your good soul days now. Email us at [email protected] or talk to us via +960 66 88 777.