The Ultimate Romantic Escape in the Maldives
The Maldives, with its constellation of sun-kissed islands, has long been the epitome of paradise for lovers. Amid the expanse of the archipelago lies a laidback island considered one of the Maldives' best resorts for couples – Nova Maldives.
From unique gourmet journeys to sunset cruises, we offer a myriad of experiences that will ignite your love story. At Nova, there are countless ways to spark joy with your loved one. 
Romantic Retreats Designed Just For Two
Every nook of Nova tells tales of love. From our intimate beach villas that provide direct access to pristine white sands, to our stunning water villas boasting panoramic ocean views – every abode has been crafted keeping the desires of couples in mind.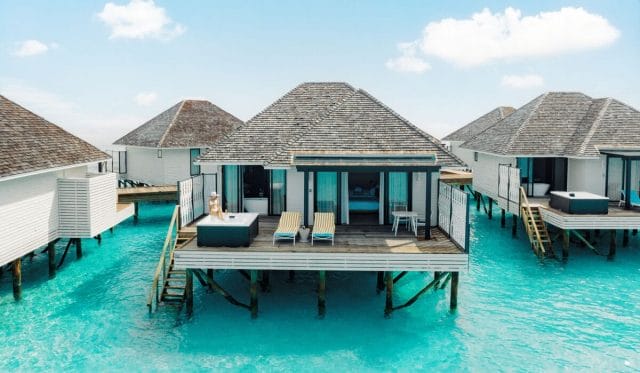 An Underwater World of Wonders
While the Maldives itself is known for its rich marine life, Nova stands out by providing couples the intimate opportunity to witness the ocean's marvels together. Dive into the heart of South Ari Atoll, where graceful whale sharks and serene manta rays become part of your love story.
Culinary Delights
A romantic escape isn't complete without an array of gastronomic experiences. At Nova, couples can indulge in secluded dinners under a blanket of stars or even embark on a gourmet journey at the Nava Pavilion.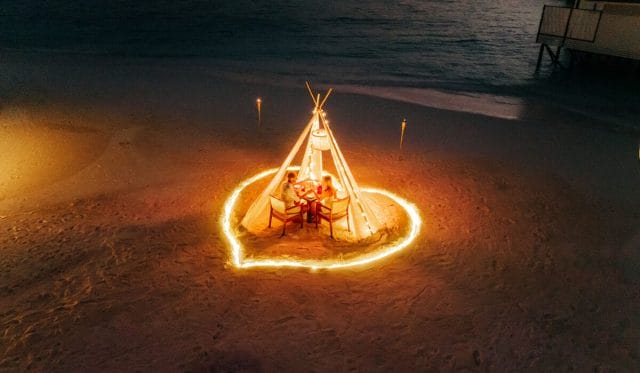 Adventures That Bind
Whether it's a private cruise to witness the mesmerising Maldivian sunset or a couple's treatment at Eskape Spa, where expert hands melt away the world's worries, Nova offers experiences that deepen the bond of love.
Book your good soul days now. Reach out to us at [email protected] or call us at +960 66 88 777.