Swimming with Manta Rays at Nova Maldives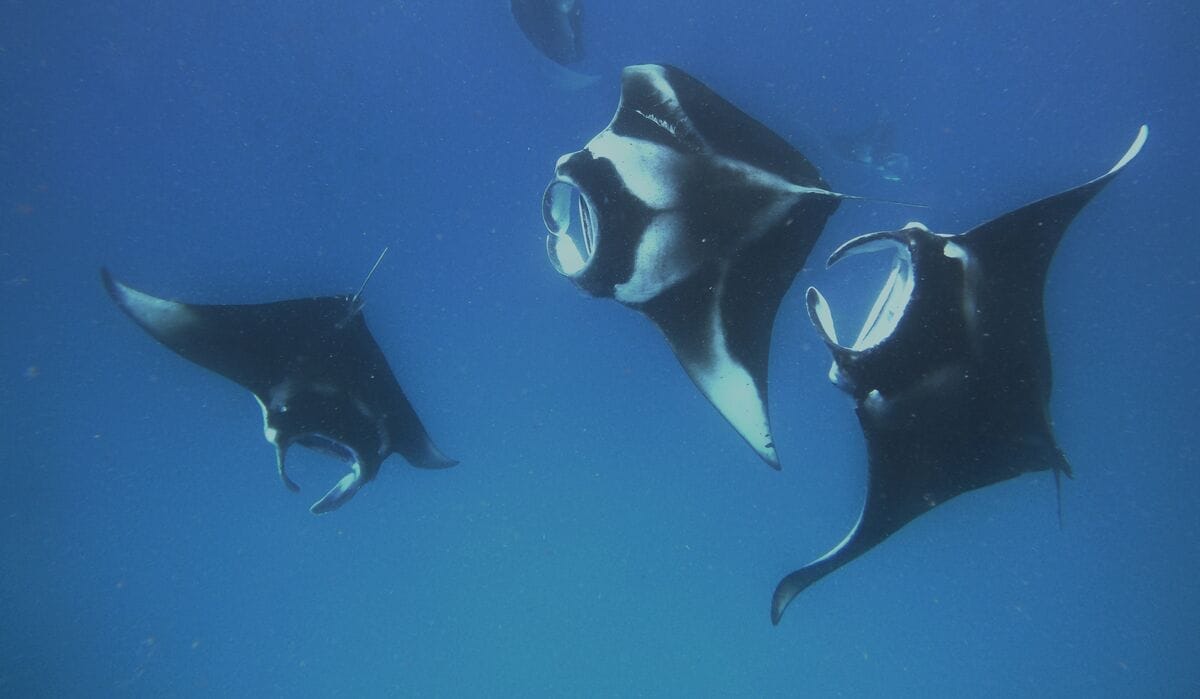 Swimming with manta rays in the Maldives is a once-in-a-lifetime experience. The clear blue waters provide the perfect backdrop for observing these majestic creatures as they gracefully glide through the waves. With more than 200 species of fish and reef sharks, you will be amazed to explore the underwater paradise teeming with life. Not only can you witness these gentle giants up close, but you can also learn about their conservation efforts and how to help protect them. Let your soul feel the ultimate adventure and experience the beauty of swimming with these enigmatic creatures.
Manta's exquisite beauty
Nestled in South Ari Atoll, Nova is home to one of the best diving spots in the Maldives. It is where you can swim with manta rays and whale sharks all year round. Warm crystalline waters surround this unique spot, making a spectacular experience of swimming alongside the majestic manta rays one of the best wilderness dive paradises. Despite their huge size, which is up to 3 meters in width, mantas are gentle as they feed only on tiny organisms such as shrimp, jellyfish and plankton.
When they encounter nutrient-rich waters, the mantas perform a backward somersault, known as a barrel roll, which helps them stay in their feeding spot and maximises their food intake. At your soulful island, you can witness these majestic gentle giants, just meters away from you, as they perform a graceful underwater ballet in their natural habitat. Whether it's your first or fifth time, there are specific standards and techniques for swimming with mantas, and your soulmates will guide you through it all, ensuring a dreamy and unforgettable experience.
Protecting the enigmatic rays
Your soul place Nova is dedicated to creating a sustainable future for our oceans, and ensuring the protection of manta rays. Teaming up with the Manta Trust, an NGO founded to turn the tide for the enigmatic rays by coordinating global research, Nova contributes to the conservation efforts. As Responsible Manta Operators, your soul place provides more than just the chance to swim with these majestic giants, but also the opportunity to learn the best practices and code of conduct whilst swimming with these majestic giants. Your soulmates at Nova will guide you on extraordinary excursions, immersing you in the world of mantas and teaching you how to identify these fascinating creatures.
A journey to your natural laidback haven promises to be a once-in-a-lifetime adventure that will leave an indelible mark on your spirit. Immerse yourself in the crystal-clear waters surrounding Nova and witness the captivating seascape of natural wonders. Book your unforgettable soulful retreat now by emailing us at reserva[email protected] or reaching out to us at +960 66 88 777.