5 Unique Dining Experiences at Nova Maldives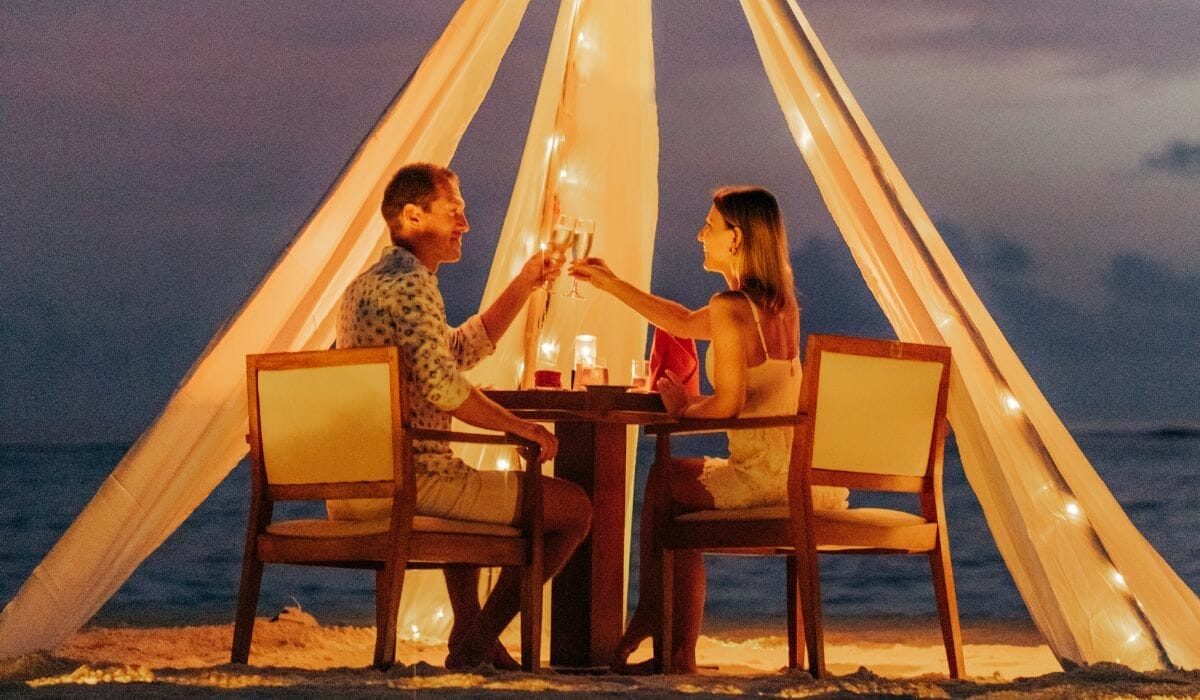 Dining amidst the idyllic vistas of the Maldives is an experience in itself, and at Nova, we invite you to indulge to your soul's content. Our laidback natural island, coupled with our carefully curated dining experiences, sets the stage for a feast not just for your palate but for your soul too.
While Nova boasts multiple dining outlets, each providing a refreshing twist on cuisines from across the globe, dining in the Maldives would not be complete without these five unique must-have experiences.
Floating Breakfast Experience
Start your day with a sun-kissed floating breakfast, an interplay of morning light and azure waters, and of course, an exquisite breakfast spread. As the dawn rays filter through the Maldivian sky, savour a soul-stirring meal while basking in your private pool. From smoked salmon and chive blinis or eggs benedict to buttery pastries and exotic fruits, our menu is bound to satisfy even the most discerning tastes.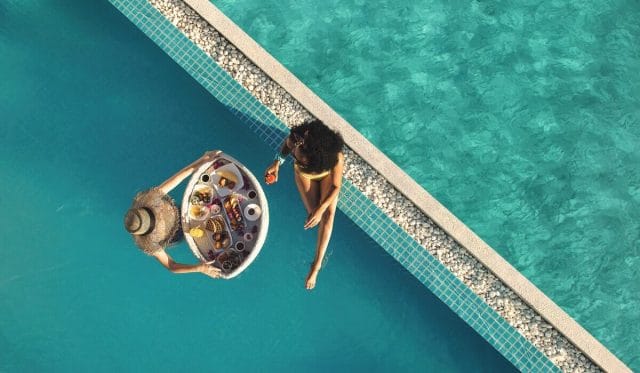 Dining at the Nava Pavilion
One of the most unique dining experiences at Nova is the Nava Pavilion, a secluded wooden platform in the middle of the azure lagoon. A stunning setting for a dinner under the star-studded Maldivian sky, this exclusive location is designed to ignite your senses. Indulge in the freshest maki rolls or a tantalising spinach and panzanella salad; there is something for everyone on this delectable menu.
Rendezvous at Pearl
Embrace the gentle sea breeze and the symphony of waves at Pearl. Dining on a platform that's mere metres from the sea, Pearl offers a romantic rendezvous like no other. With the sky as your ceiling and the sea as your backdrop, indulge in a menu that's as mesmerising as the setting. Dine under the stars, soak up the good vibes, and make memories that will last a lifetime.
Beachfront Dining
Take the path less travelled and opt for a private beachfront dining experience on Nova's pristine sands. Here, it's just you, the whispering palm trees, the powdery beach, and an enticing feast. You will be served sumptuous dishes paired with the perfect beverage as the sun sets, painting the sky with shades of pink and orange. This is the ideal setting for a romantic dinner or a quiet, soulful meal with your loved ones.
Secluded Sandbank Soirée
Last, but certainly not least, is the extraordinary sandbank dining experience. A small, untouched patch of sand surrounded by turquoise waters, a sandbank is a sight to behold. Add to this a gastronomic feast prepared by our expert chefs, and you have a recipe for an unforgettable dining experience. Marvel at the breathtaking views and enjoy the seclusion of this tranquil spot as you dine.
At Nova, we believe in creating experiences that stay with you long after you've left our shores. From the laidback island atmosphere to the handcrafted menus, each moment here is designed to spark joy, nurture real connections, and truly nourish your soul.
Book your good soul days now. Email us at [email protected] or talk to us via +960 66 88 777.